Prospect Research – Business & Law Libraries/Schools
Accurate, Affordable & Easy-to-Use
MBA and Law School students need easy-to-use research tools with data visualization and quantitative metrics to validate results. More affordable than its competitors, Kaleidoscope melds powerful search technology, data visualization, metrics and interactive filters to deliver accurate, relevant data. Data includes SEC filings, extracted financial data, stock charts, company profiles, SEC rules and related regulatory guidance on laws, access to FASB, AICPA, PCAOB rules, accounting guidance and standards. Contact us today for a demo and academic pricing.
For the best, most affordable resource for Alumni and Donor research, Kaleidoscope is the answer. A simple name search delivers 6 layers of extracted data from relevant SEC filings that is person specific. Alerting on career changes and "liquidity" events gives you the competitive advantage. Try it today and ask about the Not-for Profit discount. 
Proactively harvest names of new potential donors using Kaleidoscope's advanced searching.
Quickly identify alumni, vet and qualify the capacity to give and view gifting history. Share & download related data in minutes.
Find alumni profiles that include six layers of valuable information with just one search. Data includes bios, compensation, all their insider transactions, current values of remaining shares and gifting history.
Don't just settle for proxy statements, let alerting on 8-Ks and other filings help you monitor career changes and promotions for alumni that are executives and directors.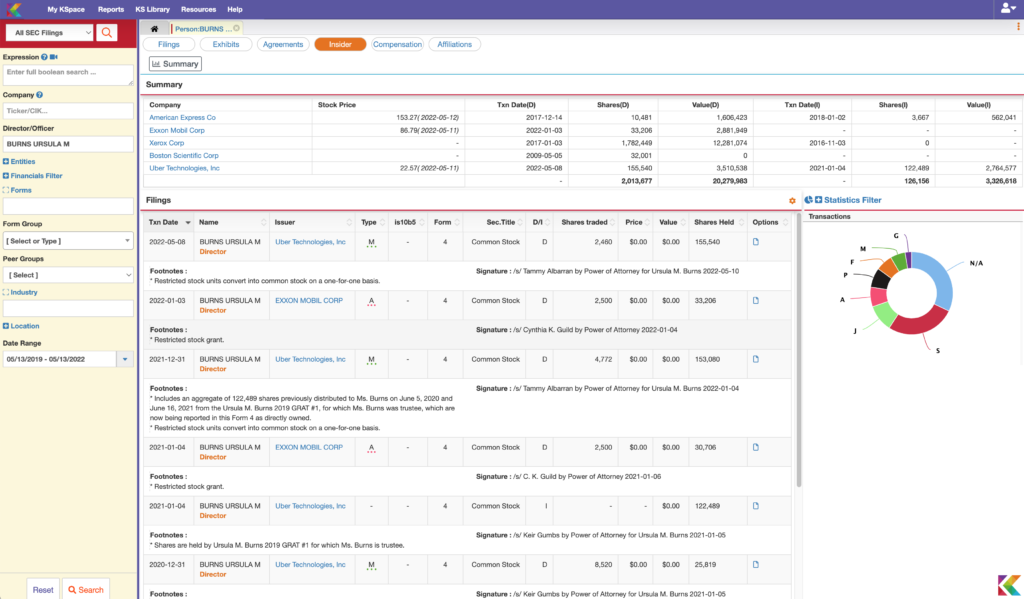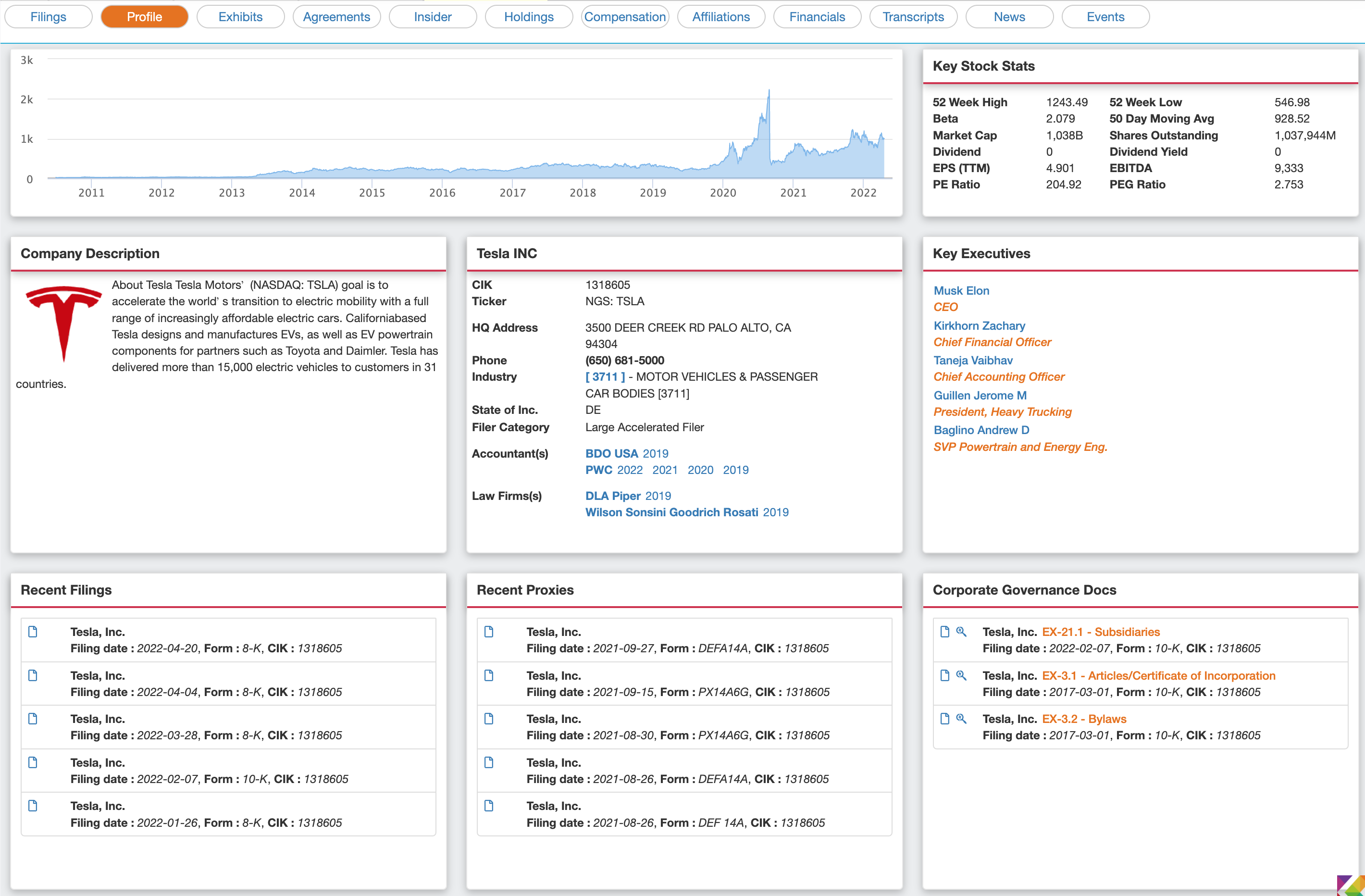 Get a comprehensive view of public companies and executives or pinpoint specific language within company filings using:
Full-text searching on SEC Filings (1994-present), Exhibits, Agreements, Transcripts, NoAction Letters, Funds, SEC Litigation and SEDAR.  
Surfaced and aggregated data – including company profiles, extracted financial data, director/officer affiliations, news.
Interactive charts and graphs provide visual insights on trends, activity levels and metrics.