Strategic Decisions – Compliance & Financial Reporting – Investor Relations – Competitive Intelligence 
Flexible, Affordable & Easy to Use
Supports all aspects of senior level financial and legal activities such as mergers, acquisitions, due diligence, external SEC reporting, competitive intelligence, financing, restructuring, or drafting agreements and contracts. 
We help public and private companies conserve budget dollars and yet provide a flexible, easy to use cloud-based research platform that supports credit, equity and funds research, transactional, and compliance functions. No installation required. No special hardware. This solution gives you instant access to information no matter where you are.
Strategic C-Level Intelligence
Alerting on Regulatory & Compliance Requirements
Industry Intelligence for Board Committees
Executive Compensation Plan Trends
Governance Trends and ESG Initiatives
Terms & Conditions in Underwriting and Credit Agreements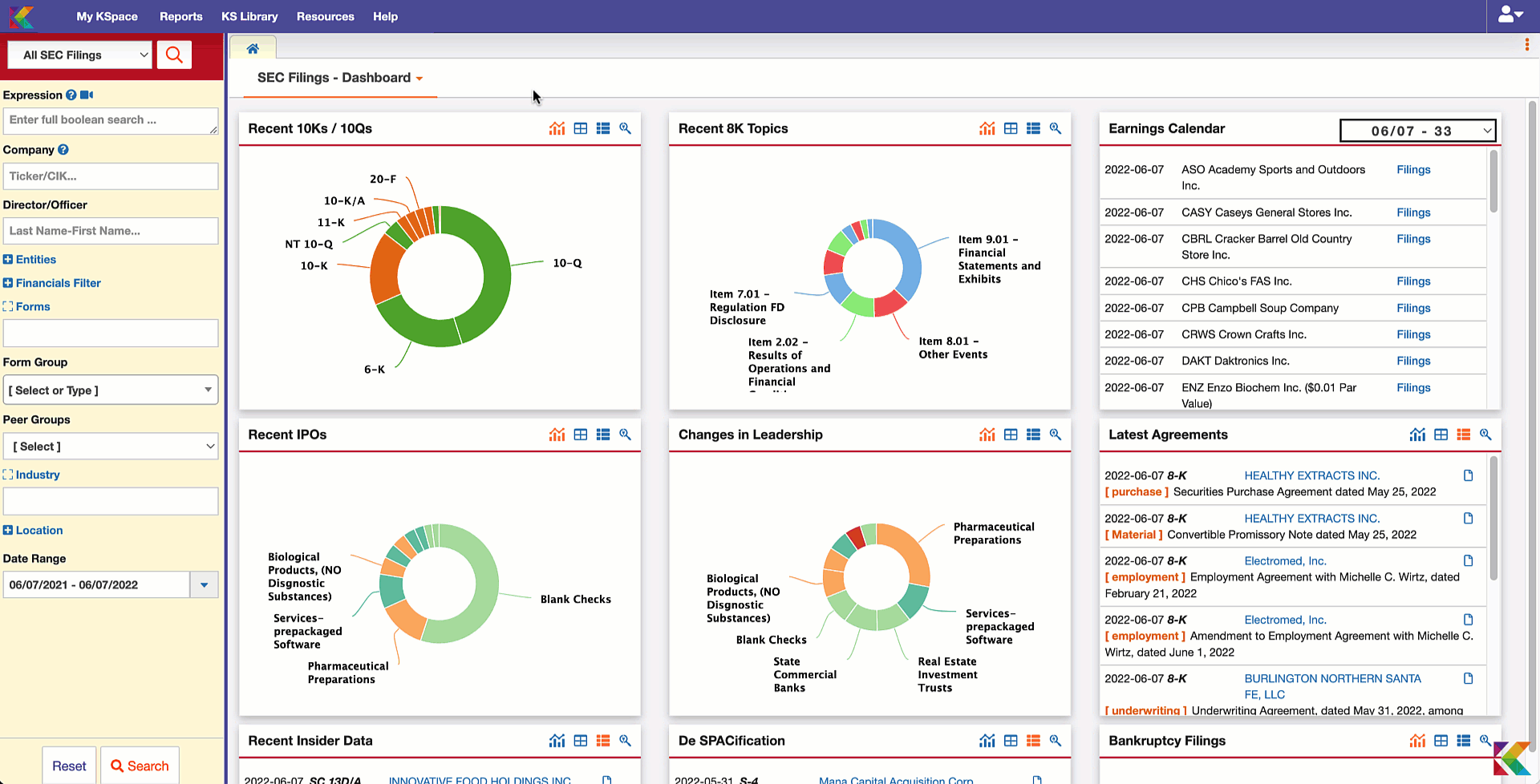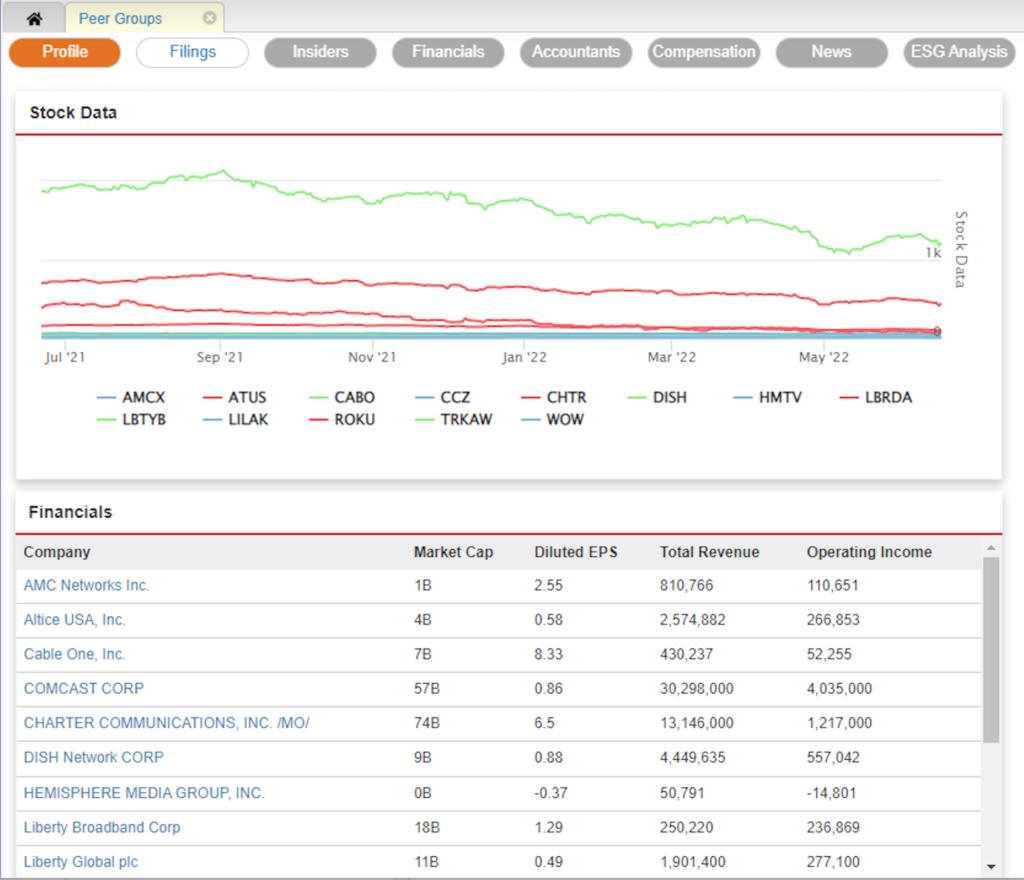 Comparative Disclosure Research for Periodic SEC Reporting and Proxy Statements
Forms and Guidance for Note Registrations
Major M&A Transaction Examples
Quick and Easy Access to previous technical XBRL & iXBRL 
Links to SEC, FINRA, AICPA, and FASB Regulations & Guidance
Access to Peer Comment Letters and Responses
Accounting Firm Memos and Guidance
Investor Relations Intelligence
Monitor activist shareholder proposals
Track Institutional Holders
Alerting on Beneficial Owner Share Changes
Follow the Analysts Earnings Calls
Monitor the industry news and stock price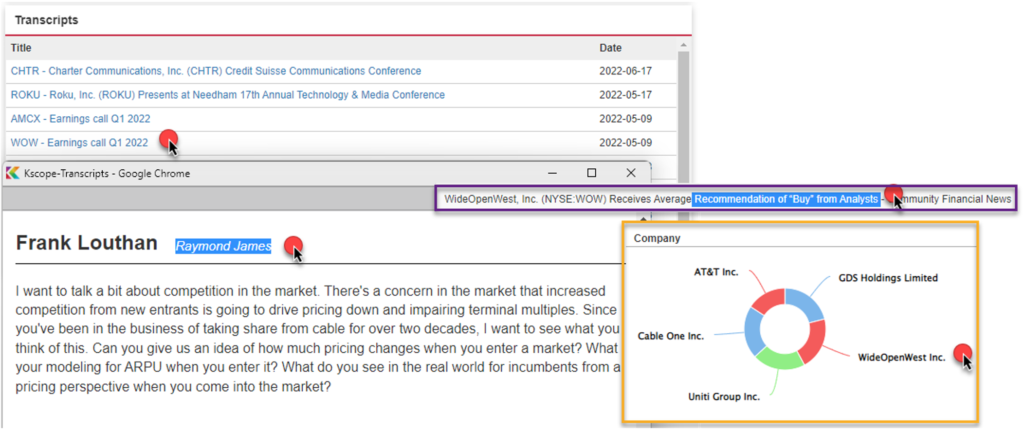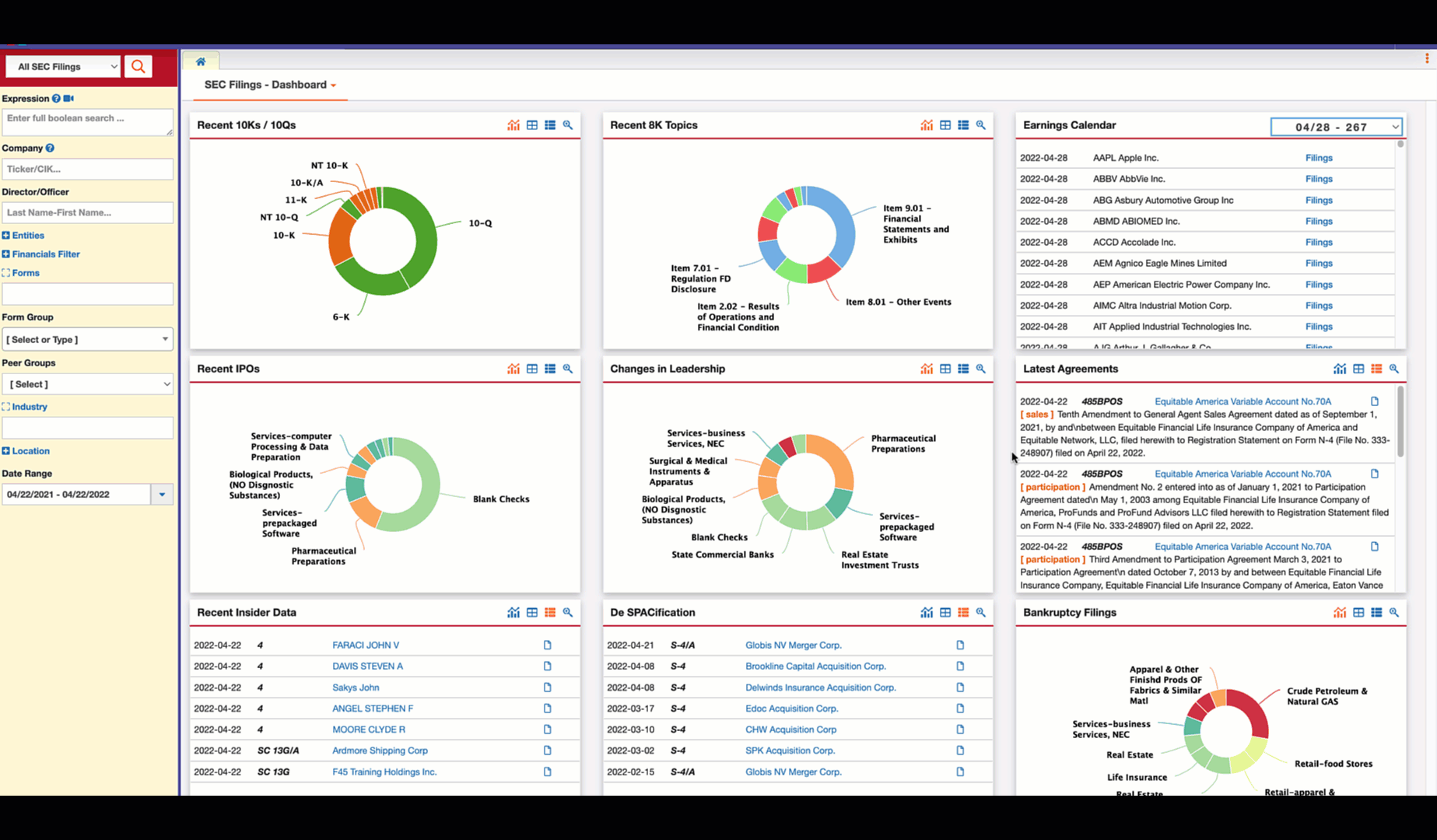 Create unlimited, real-time alerts on subjects, people, competitors, events, customers, and suppliers.
Stay up-to-date on industry mergers,  spin-offs, hostile takeovers, "going private" moves, etc.
Peer Financial Comparisons
New Product Introductions and Division Sales
Changes in Leadership
Industry Trends, ESG initiatives, and much more.