Investors – Analysts – Accounting Firms
Fast, Comprehensive Intelligence
In a volatile market, you need the full scoop on equities, debt instruments, offering circulars and funds. But time is of the essence. For fast, comprehensive intelligence on equities, funds, business sector trends or competitive intelligence, use Kaleidoscope's desktop solution or leverage the customizable API to stream selected data to your application.
Surfaces 12 layers of intelligence on publicly-held companies.
Up-to-the minute Due Diligence Reports.
Discover ESG initiatives.
Monitor changes in institutional holdings and activist investors.
Trend metrics for IPOs, secondary offerings, M&As and SPAC activity.
Analyze risk factors of a spin-off, tender offer, offering circular, refinancing, or a merger.
Evaluate credit and underwriting agreements.
Peer Group research to identify changes in portfolios and identify new opportunities.
Fund Alerts using keywords, phrases, Series Ticker, Series ID or Contract ID.
Real-Time Alerts on earnings calls, corporate actions, financial updates, and more.
Export financial statements from the filing or XBRL into Excel.
Links to regulatory and compliance standards.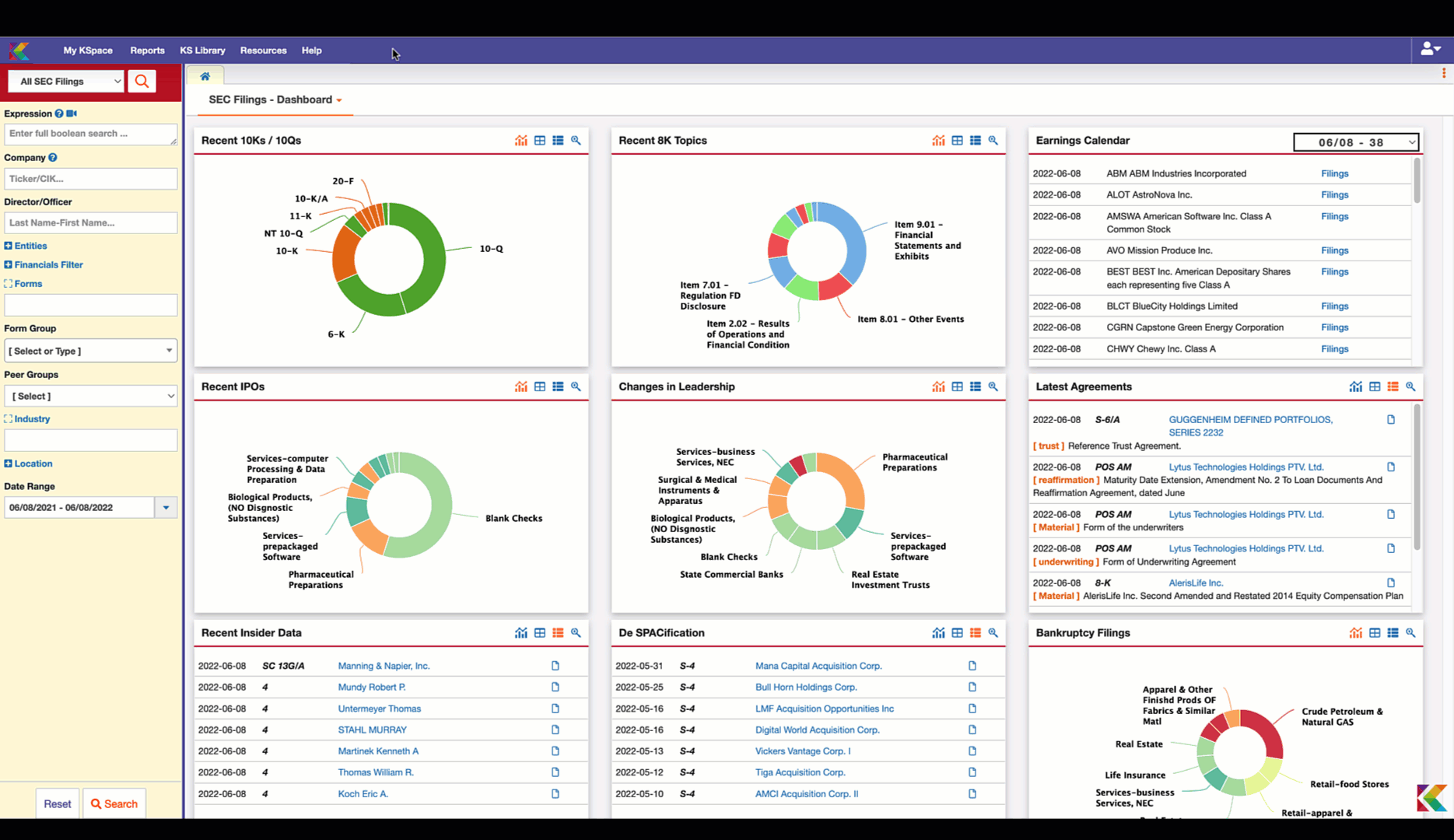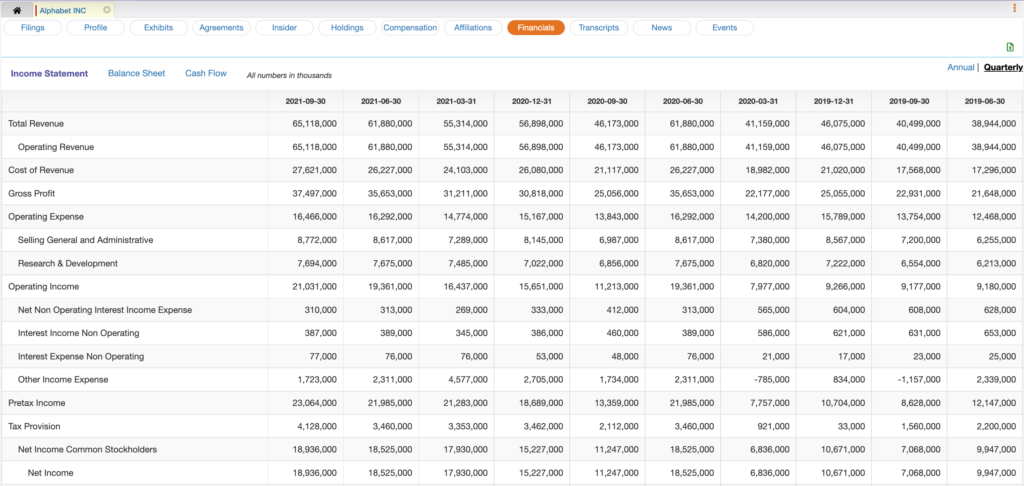 End of Day Stock Prices – Enriched with an interactive overlay of filings by date. 
Transcripts of Earnings Calls – Read and listen to complete earnings calls.
Corporate Actions – Surfaced in Real-time. No hunting or digging, Kaleidoscope surfaces critical actions that impact the financial health of companies and ultimately, investments. 
Fundamental Financials – Compare 6 years of annual and 10 quarters of financial statements, all exportable to Excel.