More answers . . . less digging. Surfacing more intelligence.
Leverage comprehensive SEC & SEDAR research enriched with dynamic infographic filters.
Actionable Intelligence from SEC & SEDAR Disclosures & Regulations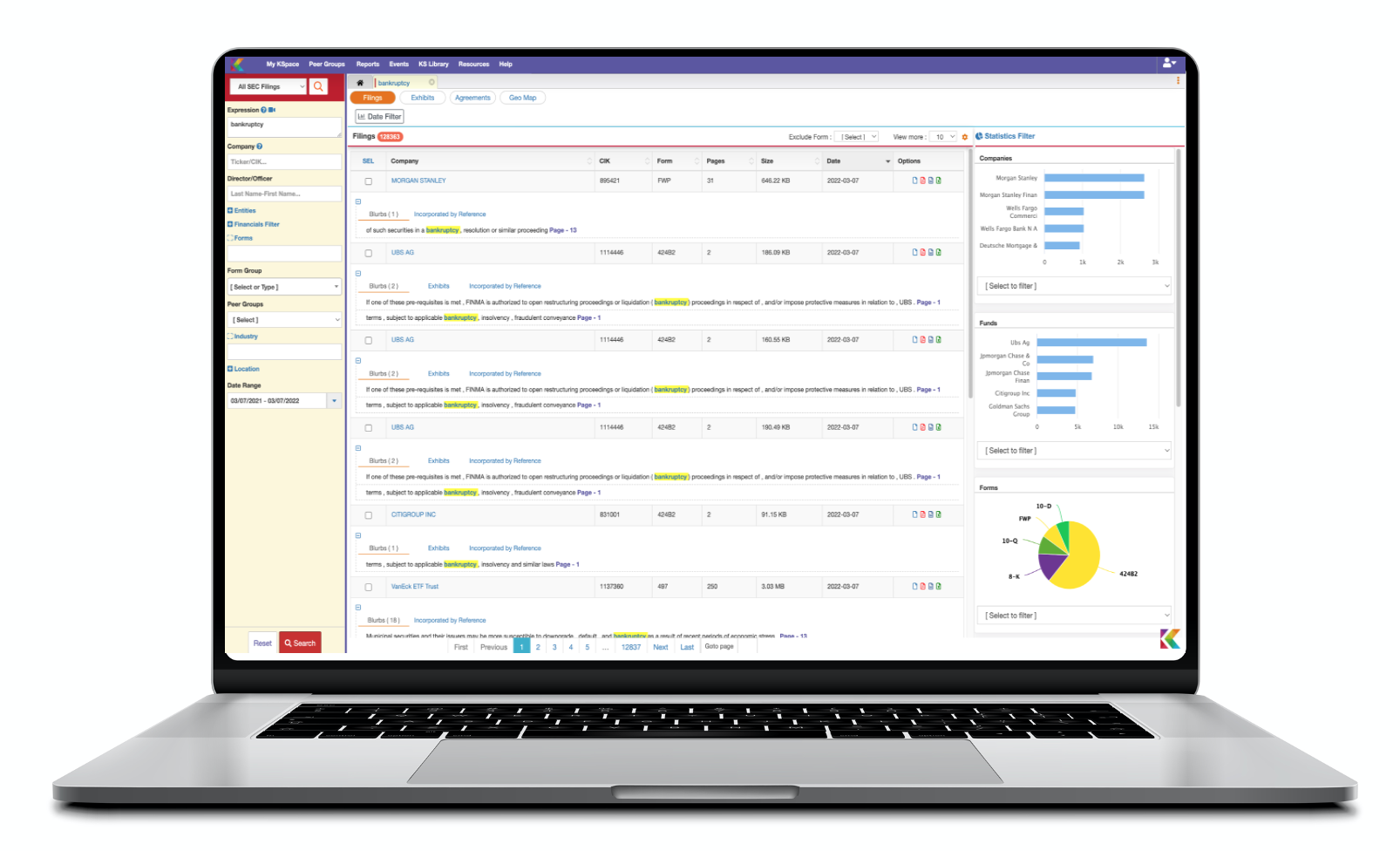 Fast, Easy and Accurate. Kaleidoscope surfaces more data with less searching. Every search delivers the interactive metrics to support results and filtering.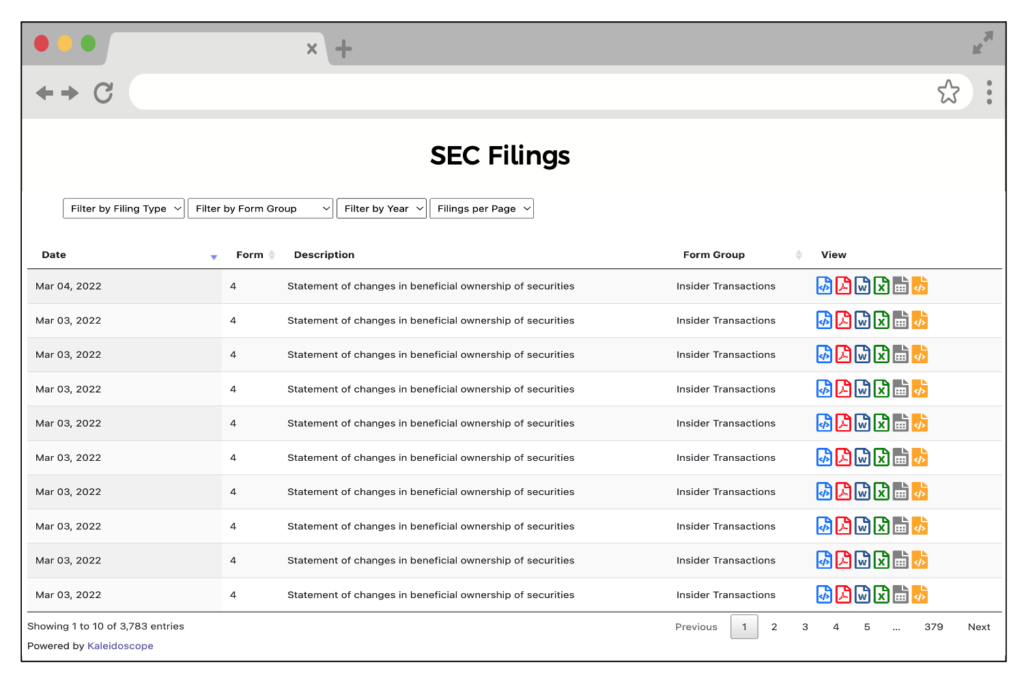 Currently supporting over 3,000 domestic and international public companies through partnerships. SEC filings, Stock Data, News and Transcripts.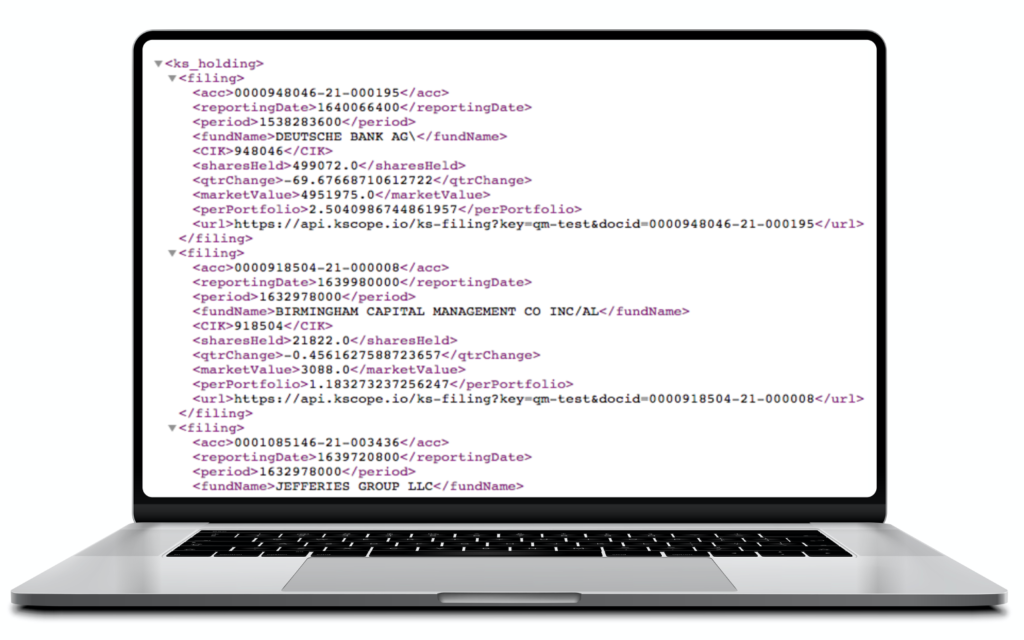 Raw data feeds, plug-n-play widgets for DIYers, and full customization via API. The choice is yours. Our expert technology team can advise or assist in the integration process.
2023 Bank Meltdown. Silicon Valley Bank . . . Silvergate Bank, Signature Bank. . .and more.…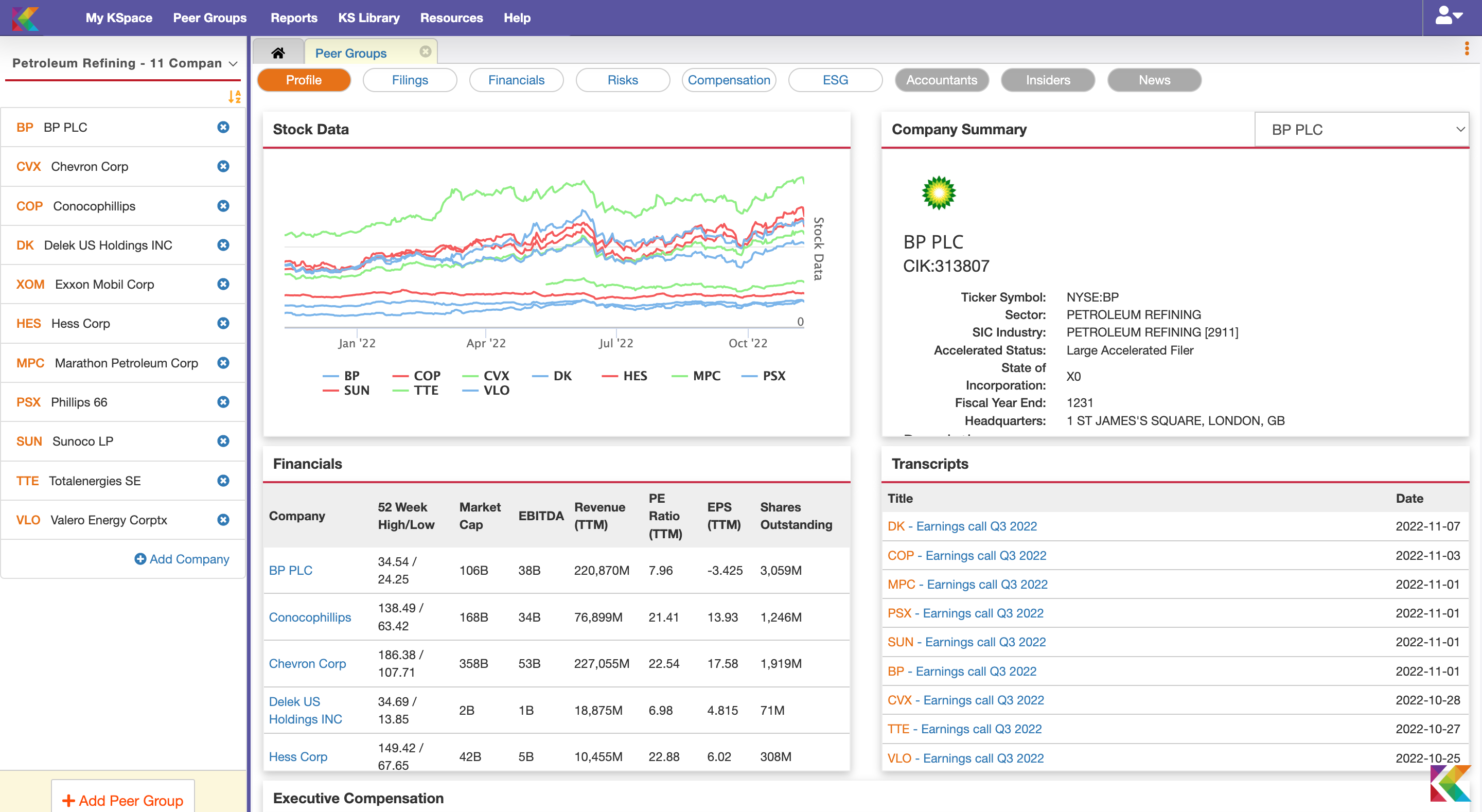 No more wasting time visiting multiple sites to gather information on peers or competitors. Kaleidoscope collects…

Overwhelmed by email alerts from all sources? We get it! Introducing Kaleidoscope's Alert Digest for SEC…
What our clients are saying...
"You can count me as a fan of Kscope – it makes SEC research fun again!"
Investigative Consulting Group
"The group loves Kaleidoscope, they find it useful and actually prefer it to Securities Mosaic."
University Prospect Research
"Kaleidoscope is very user-friendly and I like the training videos. It's fantastic for competitive intelligence and much more cheerful than other products."
Competitive Intelligence Consulting
"I think the product is great and has been really helpful for my work."
Prospect Research Consulting
"Love it! It's easy to use and ideal for due diligence research on M&A targets for my clients."
"As a CPA, I find the service very easy to use and navigate. I especially like the ability to save filings as a Word .doc or PDF. I do find the SEC research capabilities of Kaleidoscope very helpful for financial and XBRL research."
Whether you are looking for more information, product help, or just want to bounce an idea around – we would love to hear from you.